We have a St. Jude chapel at our parish for those whom have a special devotion to our Saint of hopeless causes. There are candles available to light and an area to sit and pray.
Jude was one of the original Twelve Apostles of Jesus according to the New Testament. He is generally identified as Thaddeus, and is also variously called Judas Thaddaeus, Jude Thaddaeus, Jude of James, or Lebbaeus and is considered as the founding father and the first Catholicos-Patriarch of the Armenian Apostolic Church.
What is Saint Jude known for?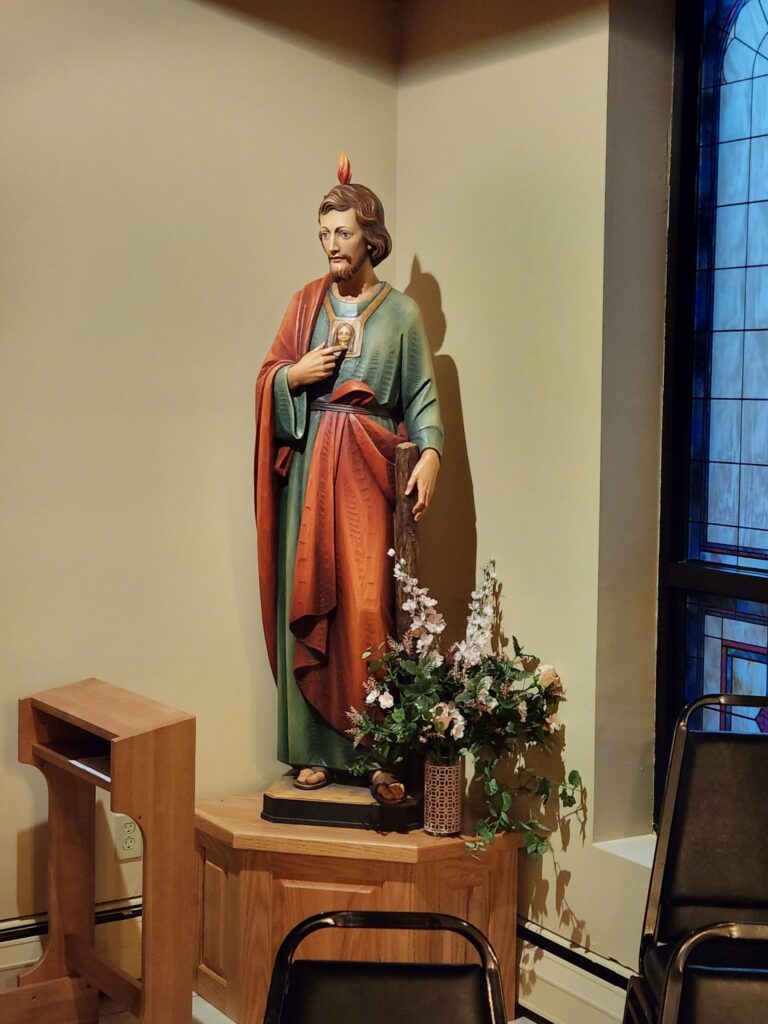 Jude is the Patron Saint of Hope and impossible causes and one of Jesus' original twelve Apostles. He preached the Gospel with great passion, often in the most difficult circumstances. Through the power of the Holy Spirit, he made profound differences in people's lives as he offered them the Word of God.